On Tuesday at around 5:00 PM ET, a man opened fire in three different spas located near Atlanta, GA. Eight people were killed in the attack and one was injured. Of yesterday's victims, six of them, all women, were of Asian descent. With recent increases in violence towards Asian Americans, the community is on edge and the case is not being taken lightly.
While the perpetrator, 21 year old Robert Aaron Long, hasn't yet been charged with a hate crime, much of the public, as well as law enforcement, are pushing for such action. In response to Long's denial of racial motivation, Atlanta Mayor Keisha Lance Bottoms responds that she is "taking that with a grain of salt. This is a man who murdered eight people in cold blood. All of the victims in Atlanta were Asian. … It is very difficult to ignore that the Asian community has once again been targeted and it's happening all over the country."
It is quite difficult to deny the fact that Long's attack was free from any racial motivation. His spree began at Young's Asian Massage located in a suburb north-east of Atlanta. Four people died and a Hispanic man was injured. He is now reported to be in stable condition. About 45 minutes later, police received notice of a robbery at Gold Spa. Upon their arrival to the scene, three women were found dead with gunshot wounds. Across the street at an Aromatherapy Spa, another body was found. Surveillance footage was reviewed, and with the help of Long's parents, he was identified as a suspect. He later pleaded guilty of the crime and was charged with eight counts of murder and one count of aggravated assault.
The organization Stop AAPI Hate voiced that they had received almost 3,800 reports of assault, ranging from verbal to physical, since the beginning of the pandemic in March last year. Following yesterday's news, cities such as New York and Seattle claimed they would increase law enforcement presence in Asian American communities. Another organization, Asian Americans Advancing Justice-Atlanta, released a statement to address the trend of hate towards the community, "While anti-Asian violence is woven throughout our nation's history, Trump administration's relentless scapegoating of Asians for the ongoing COVID-19 pandemic has increased those incidents."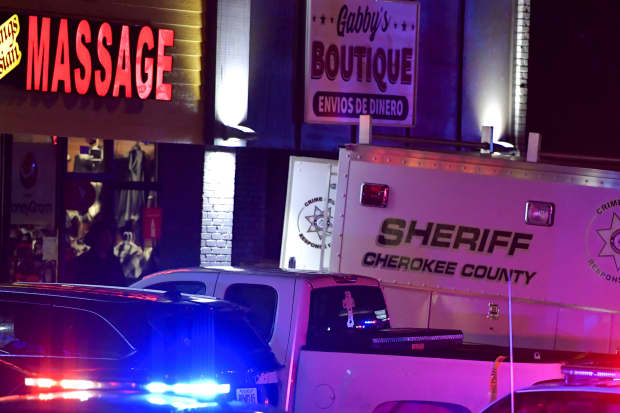 Sources: https://www.npr.org/2021/03/17/978141138/atlanta-shooting-suspect-is-believed-to-have-visited-spas-he-targeted
https://www.nytimes.com/2021/03/17/us/atlanta-spa-shootings.html