As the Covid19 pandemic continues, concerns about students' mental health are growing. Last December, Spencer Smith, an energetic, healthy athlete and excellent student in Brunswick, took his own life. According to an interview with the media – his father wanted for people to recognize that parents and society should be alerted by sharing Spencer's story even in heartbreaking situations – Spencer had a hard time not being able to participate in football activities. A student who liked to go to school and hang out with friends, felt trapped at home as online running continued, and his grades dropped. Smith's father told his son's story, urging society to pay close attention to teenagers who are not going to school.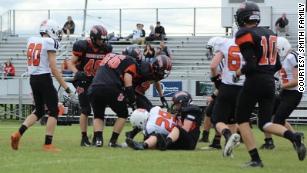 Throughout the US, there are concerns about the mental health of the youth. In Nevada, Clark County School District, the fifth largest in the nation, including Las Vegas, has been especially hard hit. Nineteen student suicides have been reported in the last nine months, more than double the amount reported in 2019. The youngest child to die was just nine years old.
A paper published in the International Journal of Medicine in June last year proved that the relationship between covid 19 and suicide rates was significant. According to the paper, the pandemic of Covid 19 has a profound psychological and historical impact, which is supported by a number of evidence. The negative psychological effects of the pandemic will probably last for months and years. The study showed that COVID-19 epidemics are associated with pain, anxiety, fear of transmission, depression, and insomnia. Social isolation, anxiety, fear of contagion, uncertainty, chronic stress, and economic difficulties can lead to the occurrence or deterioration of depression, anxiety, substance use and other mental disorders in individuals with existing psychiatric disorders and vulnerable people with poor health as well as young or old people. These stress-related mental illnesses are associated with suicide. According to this paper, COVID-19 survivors have increased risk of suicide, and this social impact can continue for a long time after the end of Covid-19.

The study concluded that reducing stress, anxiety, fear and loneliness in the general population is essential to reduce suicide during the COVID-19 crisis. People with mental illness should be advised to continue treatment and keep in touch with mental health professionals. Telemedicine may improve accessibility to mental health care. Vulnerable individuals should also limit their contact with traditional and social media news articles.
The study also suggested that there should be traditional and social media campaigns to promote mental health and reduce pain. In particular, active publicity is needed for mental illness, COVID-19 survivors, and older adults. Research should continue on how mental health outcomes can be mitigated during and after the COVID-19 epidemic.

Source: https://academic.oup.com/qjmed/article/113/10/707/5857612#208193999
https://amp.cnn.com/cnn/2021/01/29/us/youth-suicides-closed-schools-pandemic/index.html