The Bio-Nano Research Center at the Korea Institute of Biotechnology, released a report titled 'Research Trends to Respond to Corona 19.'
The report said, "Although domestic diagnostic kits have been approved by the U.S. FDA and the Korean Food and Drug Administration, they are highly dependent on imports of essential diagnostic materials, components and equipment. We need to expand investment in diagnostic materials and equipment development to strengthen our capabilities."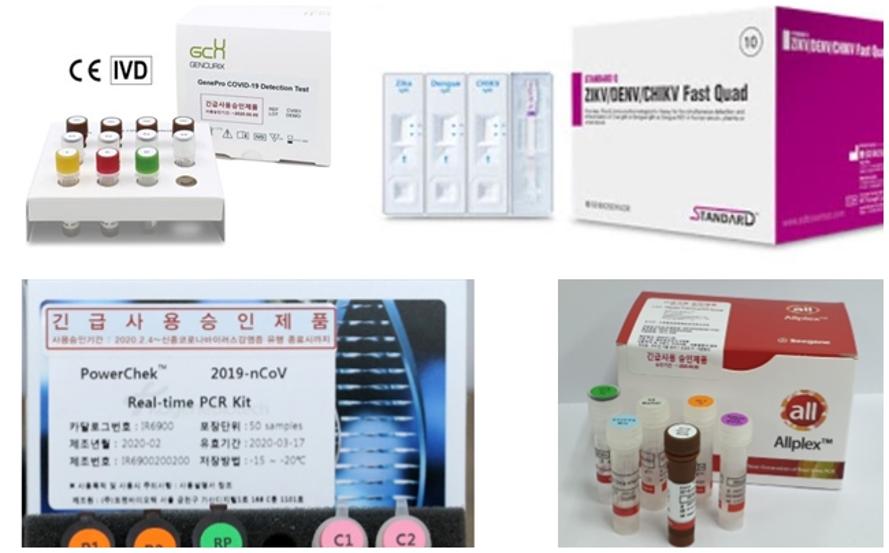 According to the report, the current inventory of the diagnostic kit can test about 830,000 people, and if the average daily inspection is 20,000 cases, it can be supplied to the diagnosis site in a stable manner for more than a month. In addition, there are currently 221 diagnostic reagents for exports, with a total of 49.679 million people exported to 170 countries worldwide, amounting to 2.5 trillion won in exports.
However, quick and easy field diagnostic technology is most urgent to respond to the emergence of new and mutated viruses, verify the efficacy of treatments and vaccines, and select asymptomatic infections.
In particular, as the number of patients with corona has soared recently and they are conducting free screening tests, a new method of sample collection is needed to speed up the test and increase the amount of tests.
The report emphasized : "The sample collection-pre-treatment-diagnosis process that can overcome the limitations and shortcomings of the current diagnosis method needs to be improved to proactively implement the system. We need a new method of collecting samples for ongoing inspection of hospitals, large businesses, and collective facilities."
Source: https://www.bioin.or.kr/board.do?num=302721&cmd=view&bid=report&cPage=1&cate1=all&cate2=all2